RCN Library and Heritage Centre
Opening Hours
Monday - Friday:
10am - 7pm
Saturdays:
10am-5pm (not in August)
Sundays and Public holidays:
Closed
Contact us on:
Library and Archive Service Joint Heads of Service: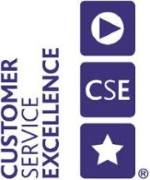 Customer Service Excellence
The Library and Archive Service (LAS) has achieved Customer Service Excellence® - an independent accreditation of the quality and standard of our customer services.
The CSE standard emphasises that the customer should be at the heart of everything we do.


Services only available to RCN members
Getting access to all the onsite and online services at Europe's largest specialist nursing library, is just one of the many benefits of becoming an RCN member.