Women's health care is something that impacts across all healthcare setting, from contraception/pre-birth, adolescence to old age and death. The role of the nurse is to recognise the diversity of needs and expectations associated with delivering a high quality, humanistic approach to health, and would hope to empower women, from a personal heath perspective, to access the best available healthcare. Use this guide to find information resources about women's health including books, reports and journal articles.
Key Resources
We would like to thank the RCN Women's Health member community for their input into the development of this subject guide.
Books
Book subject searches
Journal articles
Use these links to see details of journal articles on each topic.
Journals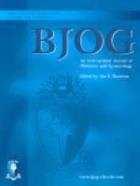 Journals of interest for women's health. Use these links to see details of availability.
Events and Exhibitions
Nursing History Collection
Special Collections
Our Permanent Collection consists of nursing specific core items and rare items. It is viewable by appointment at the RCN Library and Heritage Centre. Here is a small selection of items from our collection
Historical Journals
This subject guide relates to:

Razwana Akram
Editor of this guide
RCN Library and Archive Service
Upcoming events relating to this subject guide
04 Nov 2021

Online

This morning seminar aims to: Increase knowledge of the Menopause Basics, raise awareness of the red flags associated with the menopause, and improve understand around the risks and benefits of HRT. This event is hosted by RCN Wales but you do not need to be working in Wales to join us!  

25 Nov 2021

Online

This conference will explore the perceptions of surviving domestic abuse and the domestic abuse cycle, discuss how healthcare staff can be supported if exposed to domestic abuse, and consider the impact of domestic abuse on children, the promotion of trauma informed approaches to practice and demonstrate an example of best practice in supporting families. You do not need to be based in Wales to join us for this event.  

01 Dec 2021

Online

Increase your knowledge of women's health issues across their life course by attending this virtual conference. Early bird offer available until 9am, 21 Oct. 
Page last updated - 02/08/2021