The Study of Nursing Care Research Series
The Study of Nursing Care
In 1966, the RCN was invited by the Ministry of Health to undertake studies to develop the quality of nursing care. "The Study of Nursing Care" research project includes seminal works such as The Unpopular Patient by Felicity Stockwell, plus two reports reviewing the series.
You can find all of the published works available for free online.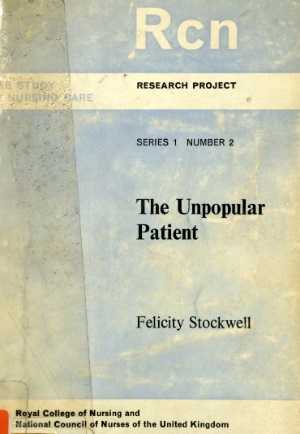 Felicity Stockwell (1972): The unpopular patient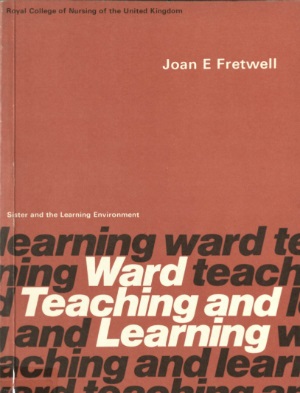 Joan Fretwell (1982): Ward teaching and learning : sister and the learning environment
RCN Research Series
Commissioned in 1973, the RCN research reports consists of 57 papers published with the aim to encourage the appreciation and dissemination of high quality studies to the nursing profession. The series is a valuable resource for undergraduate, postgraduate and nurse researchers exploring the history of nursing in Britain. The research reports cover a wide range of nursing subjects, including clinical practice; nursing education; history of nursing; nursing philosophy; and mental health nursing. The collection is particularly strong on ward-based learning and teaching, and health visiting and community nursing. For example:
An ideal sister? By Margaret Ogier which examines 'the leadership style and verbal interactions of ward sisters with nurse learners…'
What do health visitors do? By June Clark; a paper that reviews 37 studies on the role of health visitors in the late 1970s
Prescription for recovery by Jennifer Boore which explores 'the concept of stress' relating to pre-operative preparation. This text emphasises the importance of communication and nurse training.
Ward teaching and learning by Joan E. Fretwell discusses the 'assumptions on which the apprenticeship system of nurse education is founded.' The study explores how nurses do not always learn 'on the job' and raises questions as to how nursing should be taught.
The collection continues to be a valuable reference resource and a foundation for subsequent research exploring nursing education, patient experience and clinical practice.
Contact us to view items from this collection.