Historical Nursing Journals
Introduction
The Royal College of Nursing's collection of c.250 historical nursing journals is a fantastic resource for researchers, family historians and students from a huge range of disciplines.
Whether you are a fashion student looking for 20th Century nursing uniform advertisements; a keen family historian searching for your Grandmother; or a nursing historian researching the role of the nurse throughout history.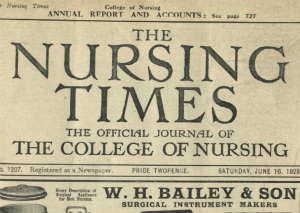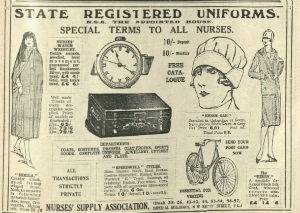 Our historical nursing journals contain a wide range of information about hospitals, wards, staff, patients, illness and diseases, medicine and treatments, hospital equipment and events. As well as articles, letters and obituaries, the journals contain many photographs relating to all aspects of nursing and a wide variety of advertisements. The advertisements provide a rich source for the history of patent medicines, childcare products, uniforms and social and medical history.
You can search for historical nursing journals here and you can make an appointment to view them at the RCN Library and Heritage Centre, London.
Journals on Nursing Communities
Journals on Nursing Communities
Nursing notes & midwives' chronicle (1891-1945)
Nightingale fellowship journal (1929-1987)
Catholic Nurse (1944-1985)
District Nursing (1959-1973)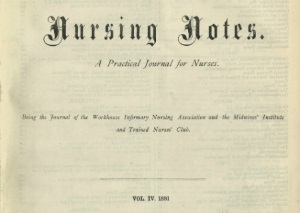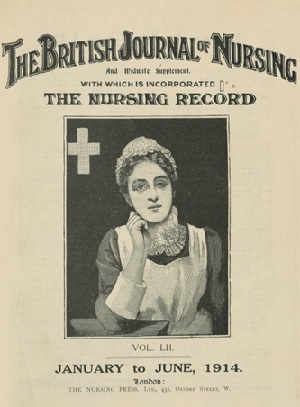 British Journal of Nursing
In 2001 the Wellcome Trust funded the digitisation of one of the rarest historical nursing journals from the collections.
The Nursing Record was published from 1888 to 1956, changing its name in 1902 to The British Journal of Nursing.
Subject Specialities
British journal of geriatric nursing (1981-1984)
Journal for industrial nurses (1949-1962)
Public health nurse (1921-1930)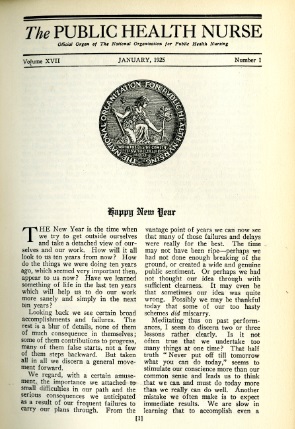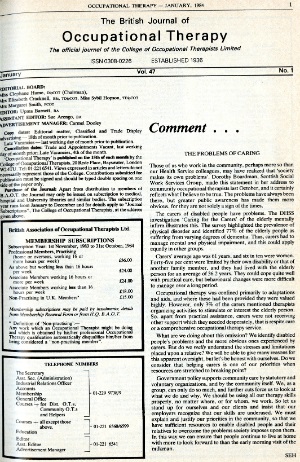 British Journal of Occupational Therapy
Non-Nursing Specific
Some non-nursing specific titles have also been kept, reflecting the broad interests of nursing education.
These include hard to source titles such as:
British journal of occupational therapy (1888-1956)
AV feedback: news and views on technology in nursing (1977-1981)
Titles from North America
Trained Nurse (1889-1950)
American Journal of Nursing (1900-1983)
American Association of Industrial Nurses journal (1955-1968)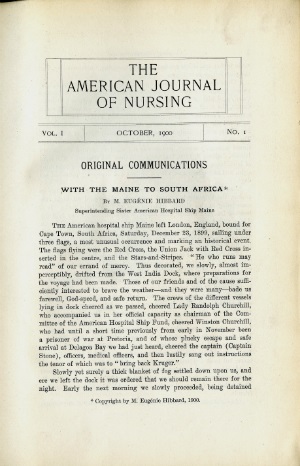 American Journal of Nursing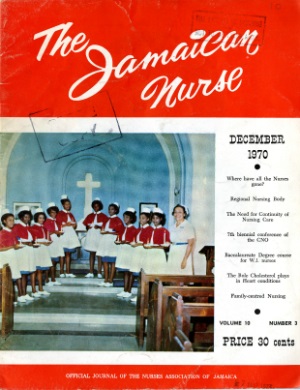 Jamaican Nurse - December 1970
Titles from Commonwealth Countries
New Zealand Nursing Journal (1933-1987)
Australian Bush Nursing Journal (1956-1958)
Jamaican Nurse (1961-1986)
Kenya Nursing Journal (1972-1987)
Nigerian nurse (1968-1985)
You can make an appointment to view them at the RCN Library and Heritage Centre, London.