Florence Nightingale Book Collection
Florence Nightingale Book Collection
Florence Nightingale (1820-1910) was a noted nurse, social reformer and statistician. She was highly influential in laying the foundations for modern professional nursing.
This collection of 25 volumes, belonging to Florence Nightingale herself and her family and descendants, was donated to the Royal College of Nursing by her relation, Sibella Bonham Carter (1899-2005).
Florence Nightingale herself signed or annotated some of the books, and some have inscriptions to her.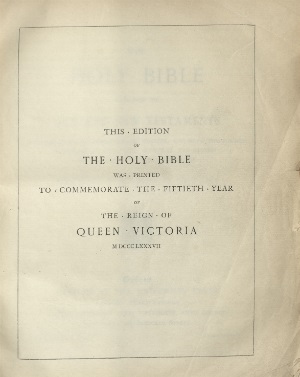 Highlights of the collection include:
Charles Kingsley (1872) "The water babies : a fairy tale for a land baby"
Holy Bible (1887) - Florence Nightingale's annotated copy of the King James Bible
Florence Nightingale (1860) " Notes on nursing : what it is, and what it is not", revised edition
Florence Nightingale (1865) "Organization of nursing: an account of the Liverpool Nurses' Training School, it's foundation, progress and operation in hospital, district and private nursing"
View the full collection on the Library catalogue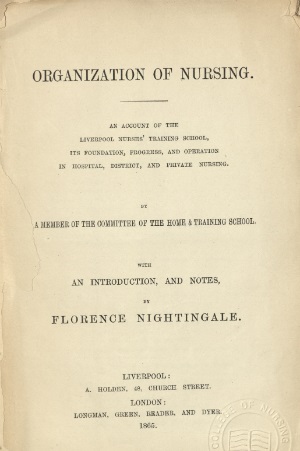 Florence Nightingale (1865): Organization of nursing: an account of the Liverpool Nurses' Training School, its foundation, progress and operation in hospital, district and private nursing