Badges and Medal Collection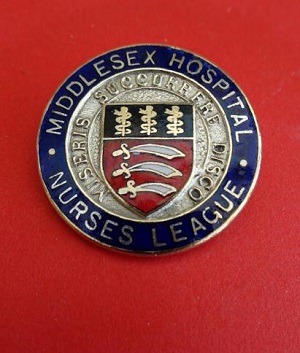 Over the last century, nurses' badges and medals have been gifted to the Royal College of Nursing for safekeeping, both as large private collections and personal belongings. Nursing organisations, religious orders, branches of clinical practice and municipal hospitals have represented their origins through coats of arms and badges since the nineteenth century.
Often, private collectors, nurses themselves, bequeath their collections to the Royal College of Nursing. Jennifer Meglaughlin was a Hazelemere-trained nurse from a medical family, who wrote the first history of British Nursing Badges. She left her collection of 933 badges and medals to the archive. Another 460 badges and medals were bequeathed by highly successful and respected nursing academic Francis Biley in 2013.
Along with these major donations, the RCN archive has received almost 2000 individual nursing and hospital badge and medal donations, many associated with personal collections.